I've been following Expedition Impossible on ABC all summer and was THRILLED that The Modern Gypsies won last Thursday. The show started off pretty good, compared to other summertime tv, but once I learn that this team had been living the Primal lifestyle and spent years volunteering their time helping others all over the world…I was hooked.
The show was created by Mark Burnett (Survivor, The Apprentice, Shark Tank, etc.) featuring 13 teams competing expedition style against each other for $150,000 and 3 Ford Explorers. The Modern Gypsies won 9 out of the 10 stages of the race proving that there may just be something to this Primal thing.
In this interview, they explain how the Primal lifestyle helped them to train for the competition:
You've said that the Primal lifestyle was a big part of your training. What did you mean by that?
Being Primal keeps you ready for anything. It was perfect training for a competition that is constantly varied and unknown. When Mark Burnett, producer of Expedition Impossible and Survivor, designed this show, he must have had the Primal Blueprint in mind. Combine long distances, bursts of intense activity and constant problem solving with a survival of the fittest style competition and you have Grok in his daily life!
Further into the article they go on to explain how at first they were looked at as the "crazy guys with mustaches that didn't eat bread or candy," but after a while food became limited some beans and bread in Morocco.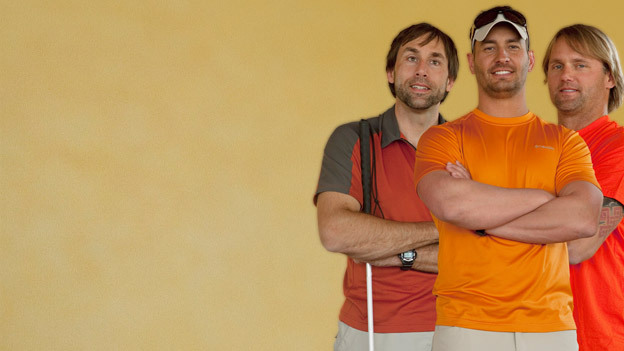 Of course America, including myself, fell for team No Limits. How couldn't you? Erik (lost his sight years ago) was guided by Jeff (just an all-around awesome leader), and Ike (former Marine) with his broken ankle made it across the finish line in 2nd place. They had the most heart, helped out other teams, and were just plain inspirational.
The show turned out to be better than I expected and now I can't wait for season 2! How amazing would it be to test yourself in a competition like this?
Krista
P.S. If you would like to learn more about The Modern Gypsies, check out their blog on their current adventures.