Now before you call me crazy and stop reading the blog, you must at least give the recipe a try - you will be surprised when you take that first bite!
It was 100° outside and I absolutely loathe wasting food so I got creative with what I had in the fridge.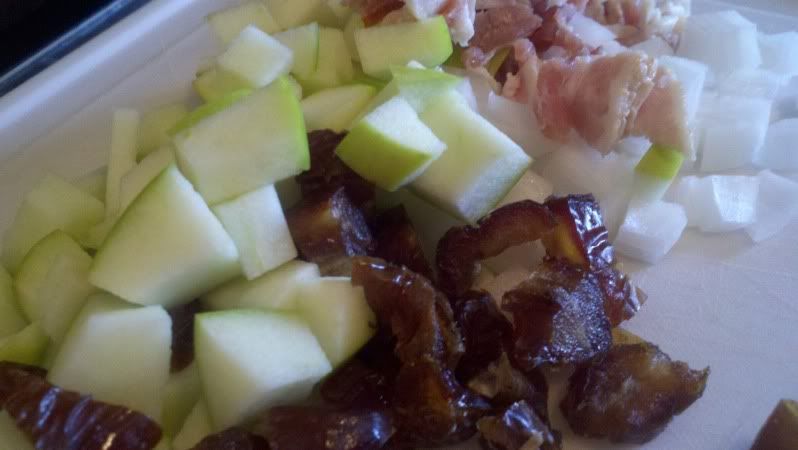 Ingredients:
4-6 bratwurst
1/2 cup onion roughly chopped
1/2 cup apple roughly chopped
1/2 cup chopped bacon
6-8 whole garlic cloves peeled
2 medjool dates roughly chopped
Sea salt & black pepper to taste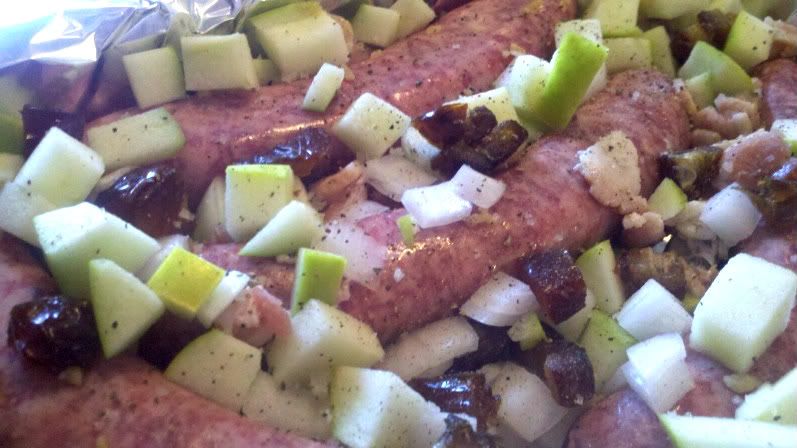 Directions:
Preheat oven to 350º
Sear the brats in a medium saute pan over medium high heat (get a nice crust).
Spread out all remaining ingredients on a foil lined 9x13 baking pan. Use enough foil so that you can tent the brats later during the baking process.
After the brats have a nice sear, add them to the baking pan.
Tent the foil ( /\ = like that ) over the pan and bake for 45 minutes.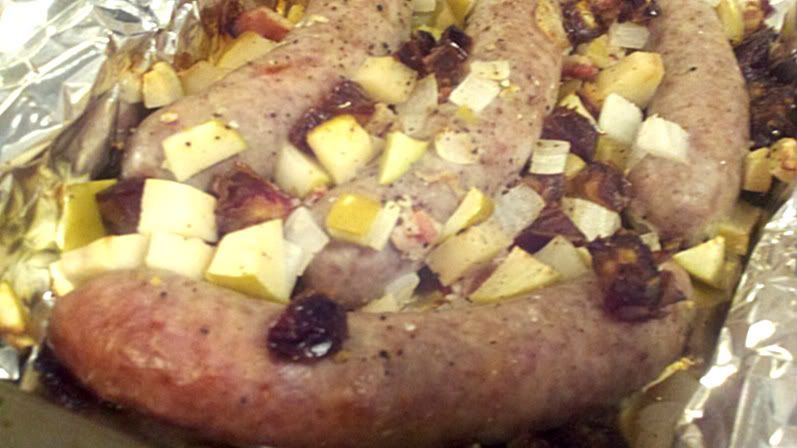 With this recipe you get the full spectrum of flavors: sweet n' salty, sweet n' tangy, mixed with savory goodness.These brat are perfect for tailgating, when it's too hot or too cold outside, the grill is out of order, or even for a nice simple dinner with family.
Note: I didn't sear my brats when I tried this, which is why the picture leaves much to be desired. Recipe directions were adjusted for searing.
Enjoy,
Krista